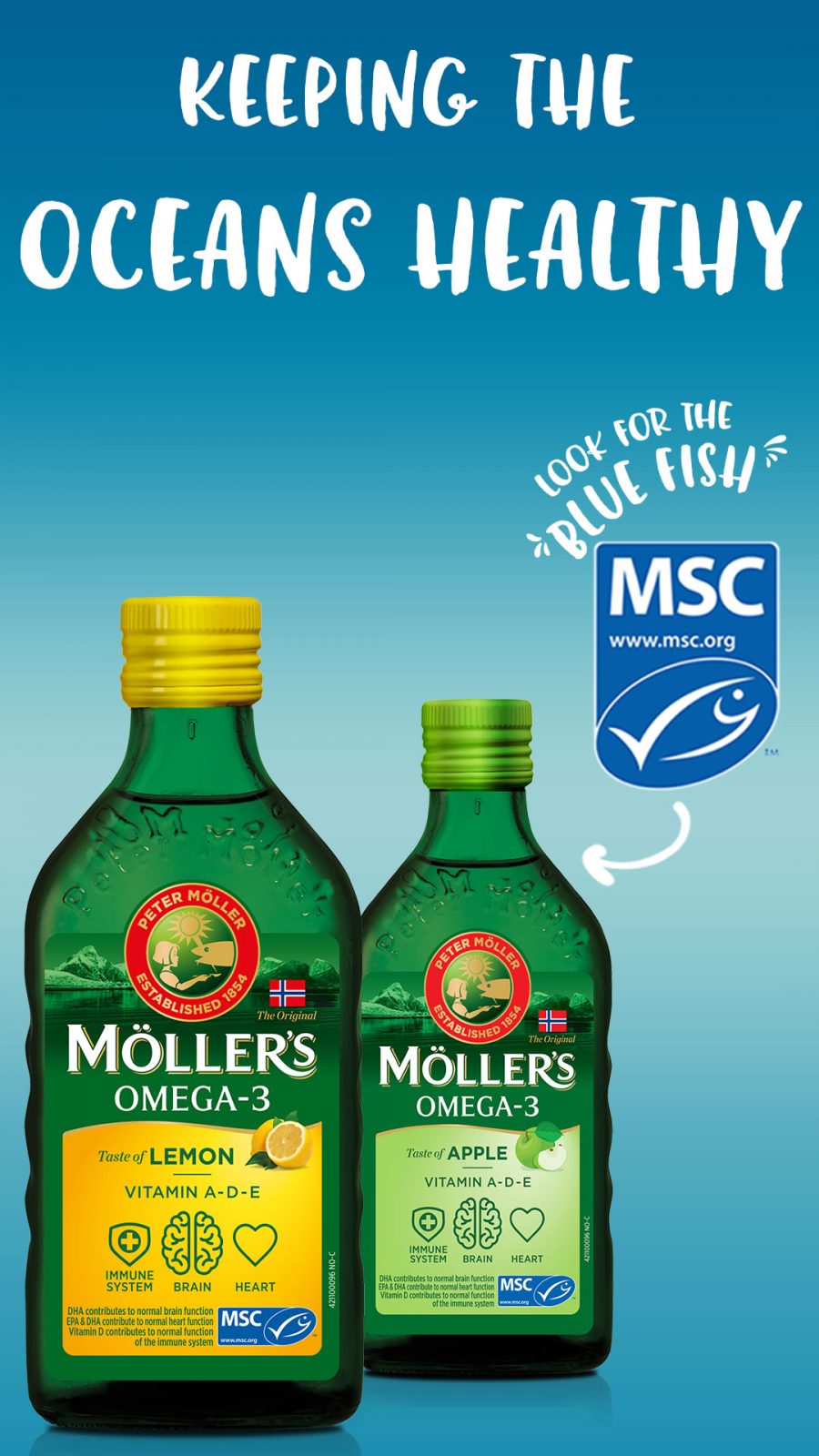 By displaying the blue label of MSC (Marine Stewardship Council) on the packaging of Möller's cod liver oil, Orkla Health proudly promotes sustainable fishing practices and responds to consumers seeking products that support sustainability and environmental care.
Keeping the ocean healthy, drop by drop!
What is MSC?
MSC is an international, non-profit organization that recognizes and rewards ocean conservation efforts and provides sustainable seafood supplies for the future. MSC mission is to use its environmental program and fisheries certification program to contribute to the health of the world's oceans by recognizing and rewarding sustainable fishing practices.
The wild, Arctic cod from Möller's cod liver oil comes from fishermen who practice sustainable fishing.
What does sustainable fishing mean?
Sustainable fishing involves leaving a sufficient amount of fish in the ocean (to be reproduced) and respecting their habitat. When evaluating fishing activities independently, three principles are taken into account:
Sustainable fish stocks
Minimizing environmental impact
Effective fishing management.