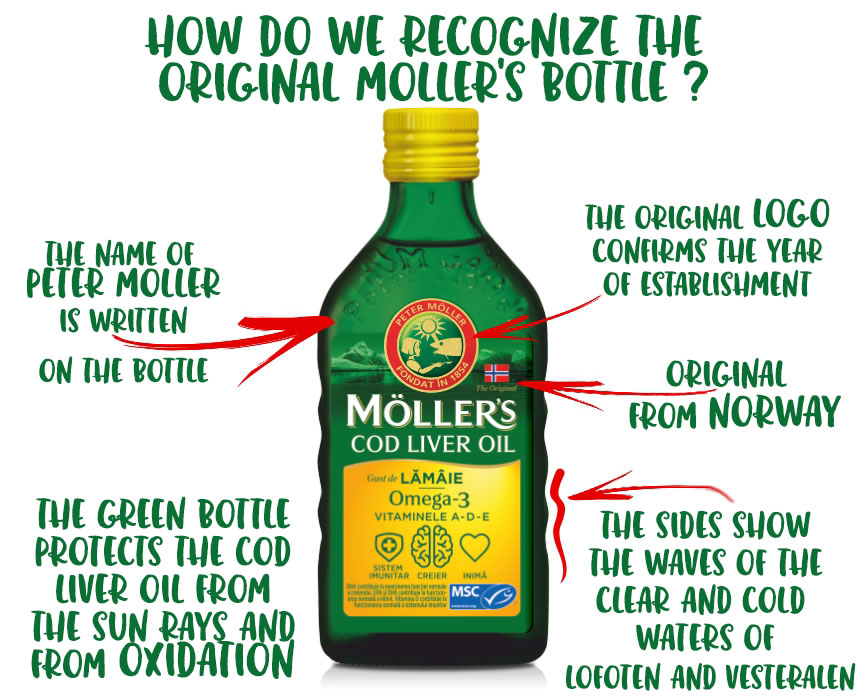 You can easily recognize the original Möller's bottle:
Peter Moller's name is written on the bottle.
The side sections shows the waves or the clean and cold waters in the Lofoten and Vesteralen region.
Always green. The green bottle protects the cod liver oil from the sun rays and oxidation.
The original logo confirms the year of establishment. The logo is the quality guarantee.
How the Möller's bottle design developed over the years: